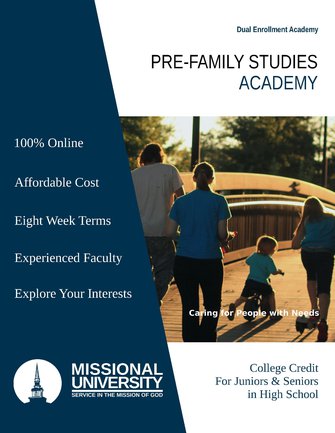 Why Pre-Family Studies?
Pre-Family Studies introduces students to cultural competence, servant leadership, and the practice of generalist social work and ministry in diverse settings that advance human and community well-being.
A dynamic relationship exists between the Christian life and social work practice. Students learn ways in which human services works for the temporal and external well-being of all human beings, and for the reconciliation of persons, communities and social institutions.
Students in Pre-Family Studies learn to examine and evaluate human ideologies and social work theories and methods related to family issues as to their consistency with Biblical principles, their consciences, social laws, and professional codes of ethics.