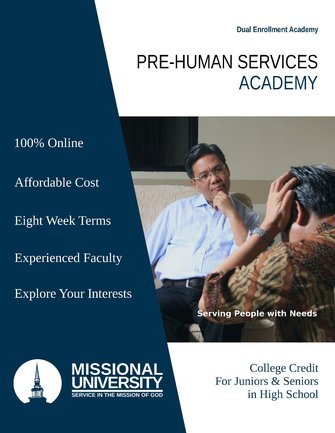 Why Pre-Human Services?
The Pre-Human Services Academy lays the foundations for students interested in pursuing a missional life through social work and service. Students are introduced to the practice and profession of social work along with introductions to behavioral science, missional theology, and spirituality. These courses guide students to engage the concerns of social needs in partnership with God's mission in the world.
Students are introduced to the profession of social work and examine the major methods of social work practice and social service delivery networks. The courses provide readings that relate Christianity and social work where students learn how to provide clients with spiritual care.