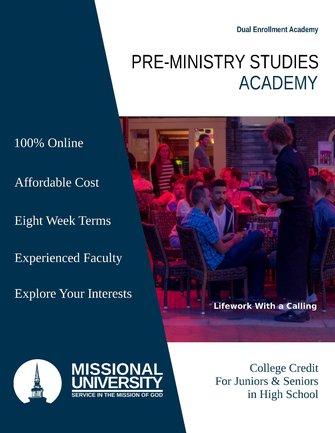 Why Pre-Ministry Studies?
Pre-Ministry Studies is a broad program that introduces students to general principles of missional leadership in both traditional and non-traditional ministry practices.
Students learn how to assess a person's faith development in a pluralistic setting and learn how to offer spiritual care to people from various faith backgrounds.
The courses survey missional practices from personal, spiritual, theological, relational, and congregational perspectives by exploring the best practices of missional leaders and communities globally. A practicum exposes the student to the integration of missional practices in everyday living.