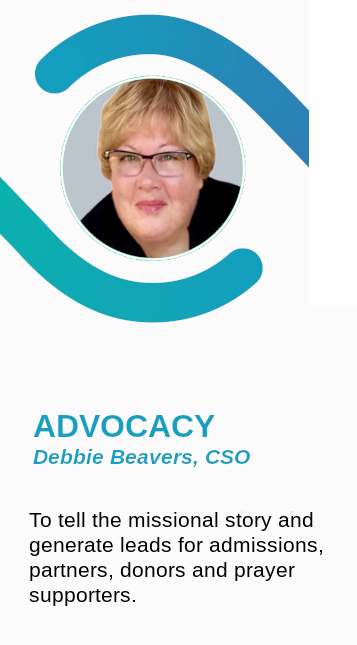 The Office of Advocacy is the official voice of Missional University, which creates the messaging content to tell the stories of the university, it's students, faculty, staff and partners.
The Office of Advocacy bolsters the Missional initiative, which is rooted in "Missio dei" or "the sending of God." In this view the understanding of "Missional" is grounded in activities inspired by a Triune God, as the primary acting agent in the world. As such, we each are called to act, to reach out, to connect, and to join in the mission of God in the world.
The Office of Advocacy at Missional University communicates and interacts with the media, with academic partners, and with the public at large. We also provide various levels of access to, and interaction with our internal information landscape as follows:
We connect with local, state, regional, and national media to promote university news and achievements via print collateral - including news releases, and via broadcast communications.

The MU website maintains the virtual presence of the university with information related to academics and programs, the Newsroom broadcasts University News and MU in the News, we publish Staff profiles and New Faculty Announcements, MU Spotlight Blog keeps the world up to date on our views, we maintain links to resources and to Missional Partnerships, the MU Faculty Expert lists, MU Institutional data, University Events, and Special Observances.